Meet the Lake Hills Staff for 2017- 2018 School Year!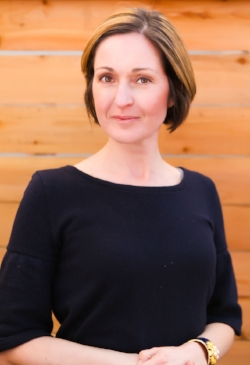 Owner
I grew up in Minsk, Belarus and moved to the US with my family when I was 8. Although I didn't have many Russian-speaking friends, I retained my Russian language by speaking with my family. My husband actually learned Russian in school so he wouldn't feel left out at family functions. I didn't realize how important the Russian language was to me until I had my two children and wanted them to speak it. While my education and background are in finance and fashion, I am so happy to trade it in for spending time with kids and being part of their preschool experience.

I came up with the concept of Birch Tree Academy when I realized how important both academic and social development was for my own children. After I was not able to find that combination in any schools I visited, I decided to create it. I really wanted a community of families that value education and a place where kids can feel welcome and make life-long friends. I was so excited when I realized other parents were looking for the same thing, and our preschool was born!

Although my main job is handling daily operations, I love getting to know all of the kids and playing with them during their outside breaks.

In my free time I like read, swim, take long walks with my kids and experiment with cooking.
Director, Lake Hills
I was born and raised in southern California. I received my bachelor's degree from San Diego State University in psychology and Spanish. Having always wanted to learn another language, I studied abroad in Mexico twice and later in Costa Rica. I have a Multiple Subjects Teaching Credential from California, with an emphasis in cross-cultural language and academic development. I've taught kindergarten, 3rd and 6th grade, including 4 years at an international school in the Netherlands. While teaching abroad, I had many students arrive with no English, while many others spoke 3 languages fluently.

My passion lies in dual language acquisition and preserving a child's mother tongue and culture! It's so important to preserve your family's heritage while also embracing the community around you. My own children speak solely Dutch with my husband, and having learned Spanish and Dutch as an adult, I have an empathetic heart for those learning a new language.

I am so excited to meet your family and spend time with your sweet kids!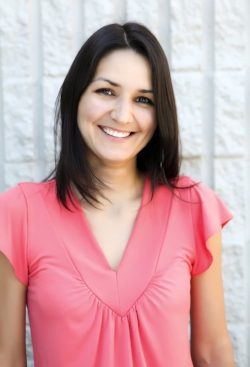 Operations Director
I was born in Kazan, Russia and have lived in the Seattle for the past 4 years. I have a bachelor's degree in Finance and 5 years' banking experience. My son attends Birch Tree and I am so excited to have the opportunity to work in this fun and dynamic place. I enjoy working with kids and families, and am always happy to help with school related inquiries.
Office Manager, Lake Hills
I was born and raised in Belarus. I graduated from the Belarusian University of Culture and Arts in Management and Culture. Two and a half years ago my husband and I moved to the United States. Before moving to the United States, I worked as an editor for Italian magazines for about 4 years. I have a big family and I have been surrounded by children all my life and helped to raise my brothers and nieces and nephews. After moving to the United States, my work was always connected with children: I worked as an animator at kids events and as a nanny. I enjoy working with children, I like to see them happy and help them explore the world around them.
In my free time, I like to play the piano, read books, cook, hike and travel. I am happy to be part of a wonderful team here at Birch Tree Academy!
Ducklings (1-2 Year Old)
Co-Teacher
I grew up in India. My mom was a preschool teacher, and it was from watching her that I gained my inspiration to follow suit. I have a Bachelor's degree and Certification in Early Childhood Education. For 5 years I worked as a preschool teacher in India before I moved to St. Louis, Missouri. I moved to Washington State with my husband and two daughters.
I worked as a lead preschool teacher in Missouri for 3 years before I moved. In my spare time I love to watch movies, sing, read books, draw and crochet.
I'm excited to work in the one year old class! The one's class is the best age; I get cute faces, hugs, and absolute unconditional love every single day.
Chipmunks (2 - 3 years)
Co-Teacher
I am a native of Washington and have lived in Chicago, Indianapolis and St. Louis. I have four children (all of their names begin with K!) and 8 grandchildren. In my space I love to travel with the love of my life, explore the outdoors, take walks and hikes, read and hang out with family and friends. I am a major foodie and love to cook and eat, especially sweets!
Prior to joining Birch Tree, I worked as an administrative assistant, nanny and preschool teacher. I love children and caring for them is one of my biggest passions. From watching them grow and conquer milestones, to helping them understand how things work, I work to create a safe, nurturing environment where children feel safe exploring and being themselves. It takes a caring hand and a patient heart to care for children and that is what I have been doing for 30 years. I am so excited that my path has led me to Birch Tree Academy and I look forward to making this my work "home" for a long time!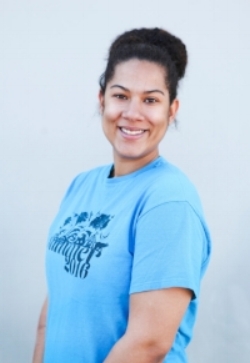 Bunnies (2-3 Years Old)
Lead Teacher
I was born in Multnomah, Oregon and moved to Seattle 22 years ago. After graduating high school I earned my Veterinarian Technicians license. I soon found that veterinary medicine was not a fulfilling passion for me, and I began searching for alternatives. I worked as a mechanic for Boeing, and taught soccer to kids ranging 4-15. During my time as a coach, I learned that I was teaching kids about more than soccer. I was teaching them how to regulate emotions, socialize, and build self-confidence. Watching the kids grow on and off the field gave me such joy! It was these experiences that lead me to pursue a career as a preschool teacher.
I earned my Early Childhood certificate through Washington State University. Afterwards, I worked in preschools and as a nanny. I've worked with children for 8 years and counting. I am also going to Highline Community College. I am taking courses for Child Development, Child Psychology, and Social Work.
In my spare time I enjoy reading, traveling, hiking, fishing, and playing soccer. I joined the Birch Tree Academy team in April of 2017. I am so excited to join the Lake Hills location in the Hedgehogs room! I am honored to be apart of the Birch Tree Family, and I look forward to spending time with all my students.
Bunnies (2-3 Years Old)
Co-Teacher
I was born in Mississippi, moved to West Germany and eventually grew up in Spokane, Wa. I am a mom of 2 lovely girls, and a step-mom to to 2 more wonderful girls.
I have worked in customer service my whole life and hold myself to the highest standard. I got my work ethic from my father, who was an Air force pilot. Working in the financial industry for the past 15 years, I have wanted to do something more meaningful with my career. After searching for months I started volunteering at Birch Tree because my daughter attended the school, and soon got hired to be a full time assistant teacher. I am trilled to be part of such a fun, eclectic group of teachers and help make a difference in children's lives every day!
In my free time I am the events chair for Talk It Up TV and I assist with women's self -defence classes and work on my non-profit called HighHeeledGoGivers. If I can, I try to squeeze in a good book, see a live band, cook with my girls, dance or volunteer for a local charity. Being a former Mrs. Washington also allows me to help creative more awareness of local causes and non-profit organizations.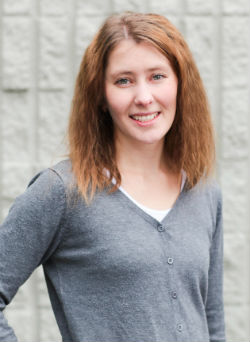 Raccoons (3-4 Years Old)
Co-Teacher
I grew up in the southern rural region of Russia. Both of my parents were educators, and I graduated from Chelyabinsk State University. My husband and I moved to Washington State in 2010. Soon after I started working as a language instructor.
Before joining Birch Tree Academy, I organized a co-op preschool for my two kids and their friends. For me this was a great and enjoyable experience, and teaching became my passion. I decided to continue my career as a teacher in the field of early childhood education.
I especially enjoy working with preschool age children. I believe that teaching through play is the best way to prepare kids for their future years.
My hobbies include gardening, hiking, and studying foreign languages and diverse cultures. I love spending time with my family, traveling, and exploring new places.
Raccoons (3-4 Years Old)
Co-Teacher
I was born in Los Angeles to Peruvian Parents; it wasn't long until they moved back to their motherland. Living in Peru, Spanish was my first language. After attending primary school, my family and I moved to the United States. One of my biggest challenges moving was learning a new language. I wanted to become fluent in English, but also retain my first language and the culture that goes with it. We moved to Washington, where I finished the rest of my schooling.
I started nannying after graduating from high school. This experience lead me to my passion in early childhood education. I have five years of experience as a lead teacher for both toddler and preschool age groups. I also have experience teaching in Spanish. I am currently enrolled at Bellevue College. My dream is to transfer to University of Washington after I graduate.
I grew up in the Seattle area and am currently attending Bellevue College as a full-time student. I am interested in pursuing pediatric nursing or midwifery. Throughout high school I enjoyed working as a nanny.
I enjoy spending my free time with my friends and family. I also love to develop my skills in social media marketing and photography. I am excited to be a part of the Birch Tree community and expand my experience in Early Childhood Education!
Goslings
Lead Teacher
I was born in Utah state, raised 8 years in Salmon Idaho a very, very small town. My favorite thing to do was go up to the mountain tops and spend the day with my brothers and father. This taught me to appreciate and care for our earth the right way, and to find beauty in everything.
We eventually moved back to Utah and I have lived there ever since. When I was ten years old I had to start caring for my little brother on my own. My mom was also pregnant now. We moved a few times and my mother ended up having three more boys total. I had to take care of them by myself causing me to be in and out of school. Finally when I was 17, my senior year in high school I got to catch up and graduate on time! I had to move out and away from my parents to do so, and they moved back to that small town, Salmon Idaho. I found out my mother had another little boy! (I've only met him three times.)
When my parents moved back to Idaho with my little brothers, I felt empty… like my life had no meaning. Then I got my very first job, at a Daycare! I was so happy; I got to meet tons of kids and help them learn and develop in ways I didn't know possible. After that I knew that I wanted to be a teacher in Early Childhood Development.
A year later I moved to Washington state with the love of my life, and as a Lead Teacher in the career I want. I still go visit my family in Idaho once a year and I cherish it with my heart, (and my mother is currently pregnant with her 9th child) oh I didn't mention my three older siblings, but I'm always happy to come back home to my students.
Hedgehogs Class
Co-Teacher
Hedgehogs Class
Co-Teacher
I was born in the Bay Area, CA, but moved to Washington early enough that I consider myself a northwest native. I spent my childhood and teens volunteering with Girl Scouts and my local church, which helped me realize my lifelong passion for teaching young children about the world around them. I've taught as an assistant for two years, and I'm very excited to join the Birch Tree team as a lead 2-3s teacher this year. My goal as a teacher is to help children understand how they can impact the world, and what they are capable of— this means a lot of mess and noise in my classroom sometimes, but also a lot of smiles!
I'm currently taking courses at Bellevue College to earn a degree in Early Childhood Education, and hope to one day work towards a PhD in the field. I'm also leading a Girl Scout troop of 1st-graders this year. In my spare time I like to play Dungeons and Dragons or video games, snuggle up and read with my cat, and explore outdoors with my dog.
Cubs Class
Assistant Teacher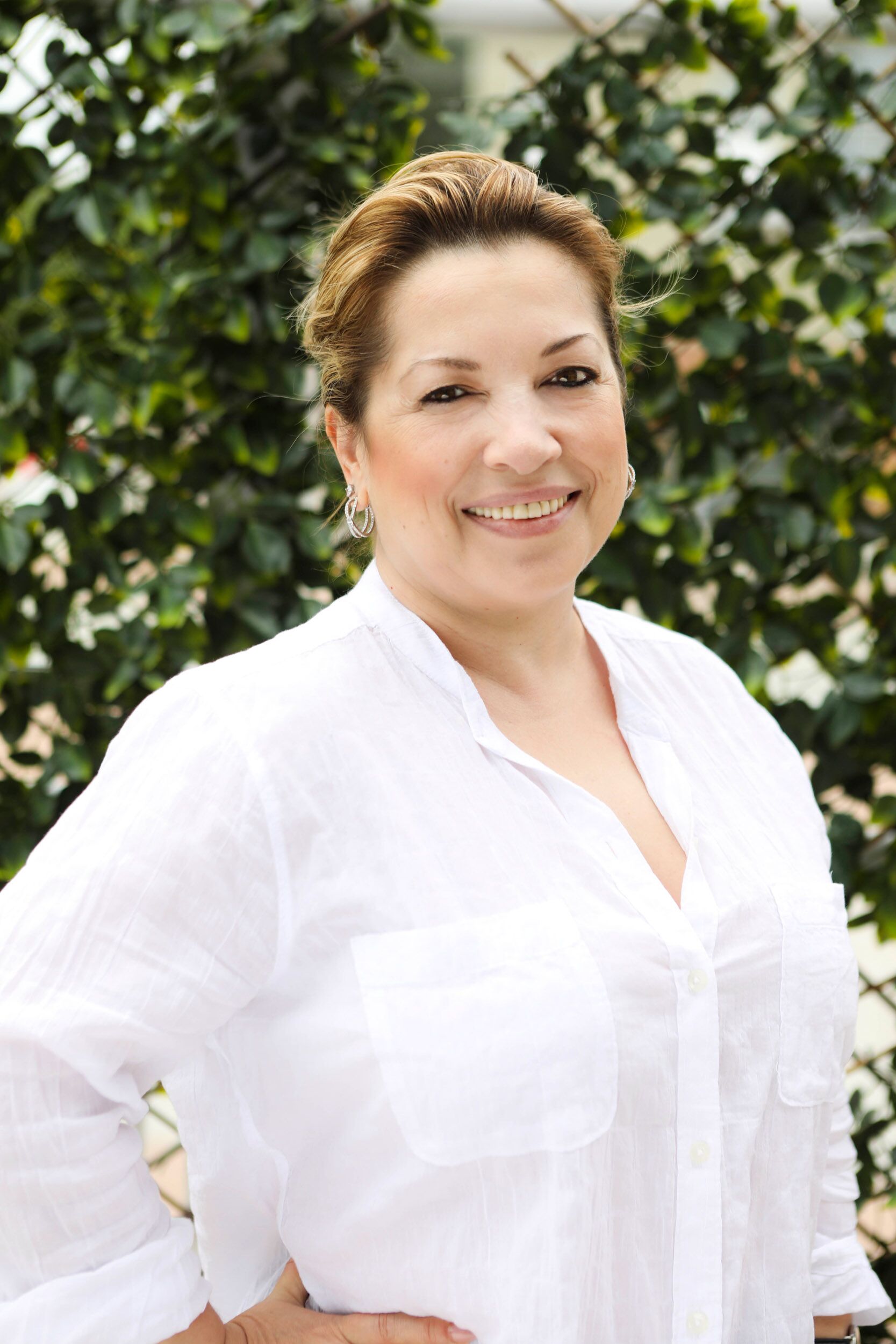 Fawns Class
Co-Teacher
I was born in Baku, Azerbaijan, where I graduated from the State Pedagogical University with masters in Elementary school education.
After my graduation, my husband and I moved to Moscow, Russia, where I continued with my education in the field of Russian language and literature. After starting a family, I worked as an elementary and high school teacher, and later as a chief editor at a newspaper.
After 20 years of living in Moscow, my husband, two children and I immigrated to United States, where we found our permanent home in Bellevue, WA.
Working with kids brings a lot of satisfaction and joy to my life, especially when I see results from my work and smiles on children's faces.
In my spare time, I enjoy reading, being with my family and my puppy. I like exploring new places and museums.